Discover strategic opportunities
You want to achieve your digital goals, we think along with you and make it possible. Do you want to know whether you can digitize your product or service and whether an app adds value to your company? As a strategic partner, we make the options transparent to you. Together we consider which product is the right tool, which functionalities are needed and which systems need to be integrated. We do this, for example, with user research or a value proposition analysis. With your knowledge of your product and market, and our know-how in the field of digital development and design, you can be sure that you will seize all the opportunities that are available.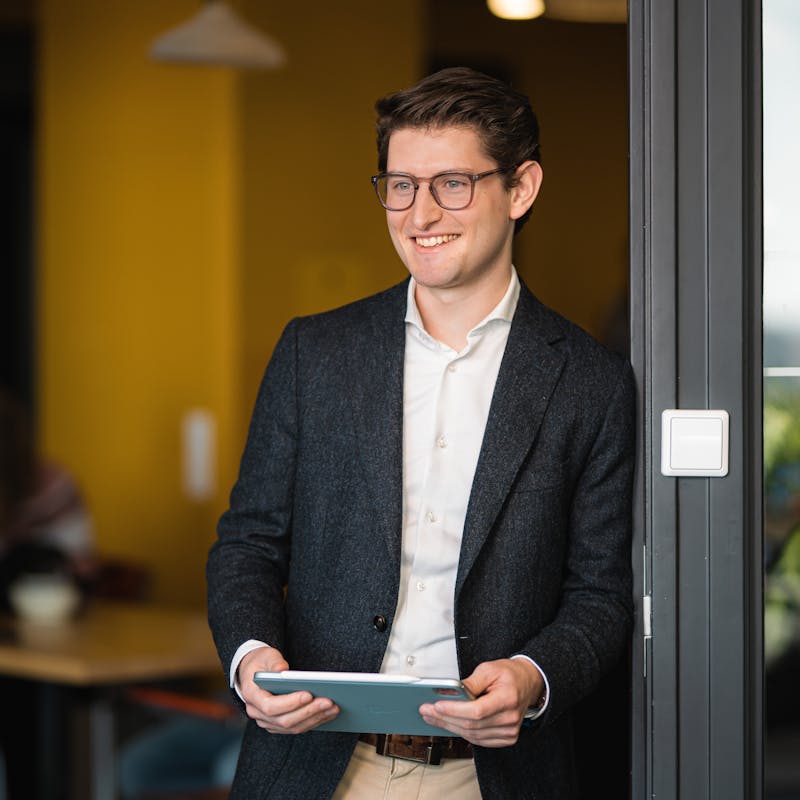 Maximize your success
Maximize your success
A digital product is never finished. To increase your success, it is important to continuously respond to the needs of your users. Through usability testing, we know how we can continue to improve your app, portal or platform. This way we make a roadmap together to a future-proof application.
Sign up for our updates
We write about trends in digital, news, cases, job openings and more.
By submitting this form you agree with the terms and conditions.