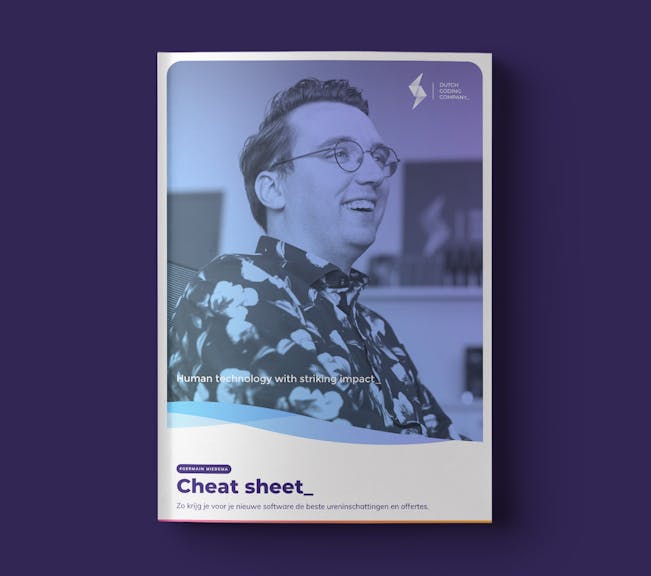 Get an accurate quote with the right input
What if you could estimate in advance what kind of input is needed? That saves a lot of energy. Think of the checklist as a way to say 'Oh yes! I can also add that' as a trigger. Not sure if an item is worth the energy to seek out? Feel free to ask us (without obligation) for our insights.
Glenn Bergmans
Founder & Business Director
---
Sign up for our updates
We write about trends in digital, news, cases, job openings and more.
By submitting this form you agree with the terms and conditions.