Work we're proud of
In the past year we have again worked hard for the coolest customers. We highlight some of our projects in our Portfolio of 2023. Download it here and get inspiration for your new software project!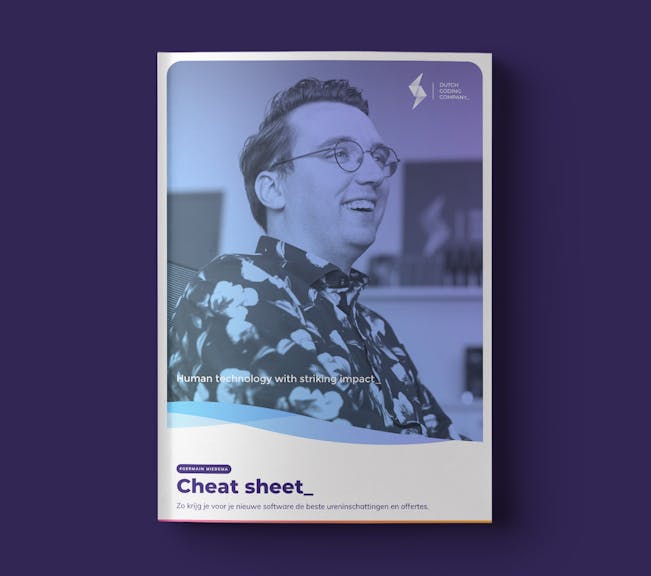 Get an accurate quote with the right input
What if you could estimate in advance what kind of input is needed? That saves a lot of energy. Think of the checklist as a way to say 'Oh yes! I can also add that' as a trigger. Not sure if an item is worth the energy to seek out? Feel free to ask us (without obligation) for our insights.
Sign up for our updates
We write about trends in digital, news, cases, job openings and more.
By submitting this form you agree with the terms and conditions.