Radboutumc University, in collaboration with Games for Health and funeral insurance DELA, would like to find out how the social network of elderly can be improved with the help of online games. With a stronger social network they expect that loneliness in the elderly will decrease or can be prevented. Therefore they were looking for a development partner that could develop an easy-to-use app that would achieve the research objectives while guaranteeing privacy: the SamenSpelen (Play Together App).
Our answer: work iteratively. To quickly figure out whether the app would work, we started with a minimal viable product. This version only included the most essential functionalities that allowed to play the first few games. After that we continued to expand the app. The app now has a nice design and much more games that can be played. A chatbot integration provides explanations to the players.
In collaboration with

lean startup
Minimal first version
In line with the Lean Startup method, the first version was a Minimal Viable Product (MVP). This was the minimal version of the app with which the need for SamenSpelen could be proved. By focusing on this, we not only saved on investment, the development was also done a lot faster. The first version of the app was launched in just 4 weeks. We then continued the development based on feedback from users. And since the users could see that their feedback was often implemented, they were very engaged, yielding even more valuable insights.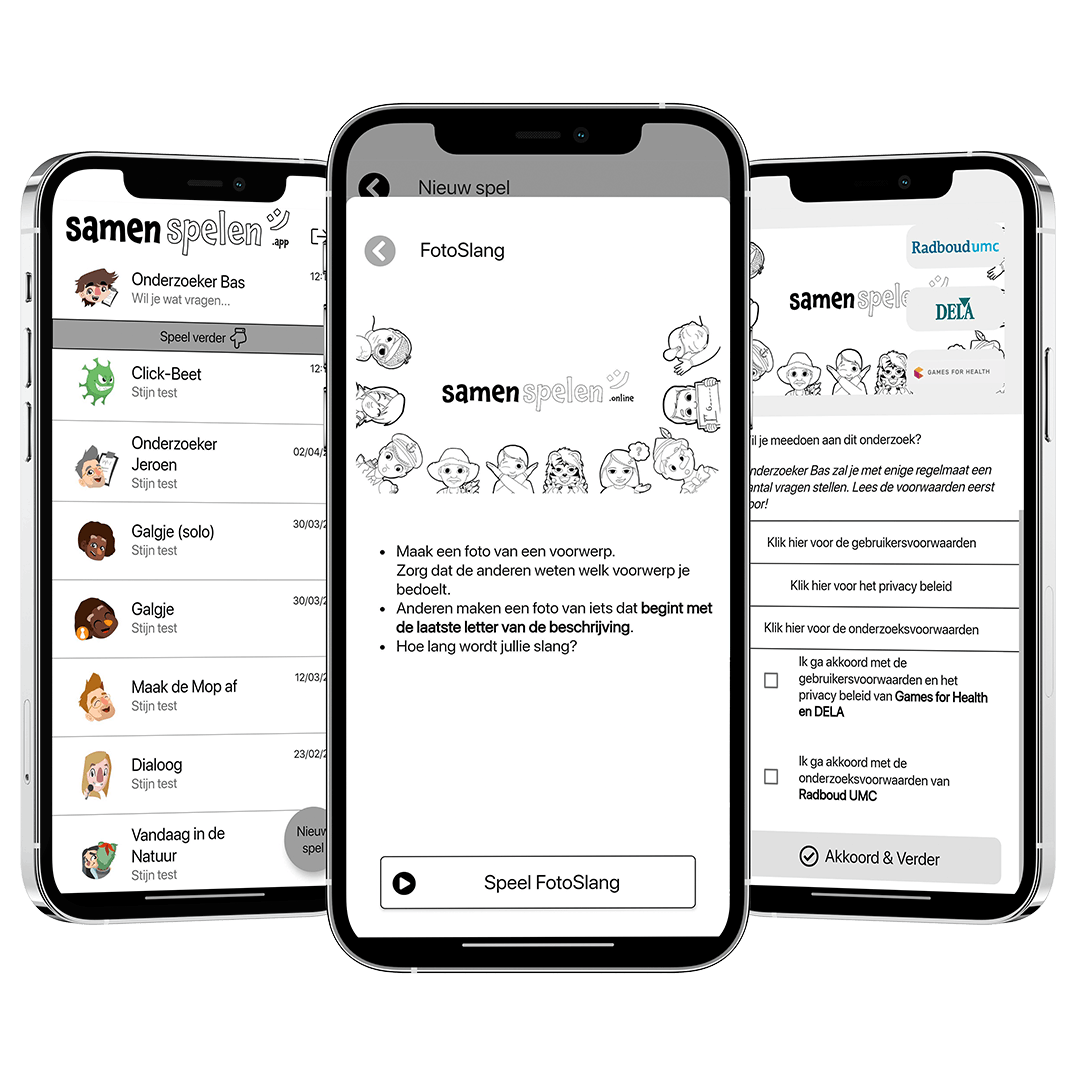 maatschappelijk verantwoord
Reduce loneliness under elderly
Social contact is extremely important. This became explicitly clear during the COVID-19 pandemic, when everyone noticed how difficult it is if we do not have social contact. This problem is even bigger among elderly: it appears that 40% of the over-70s in The Netherlands feel somewhat or very lonely. That is why Games for Health, Radboudumc University and DELA have started their mission to reduce loneliness among elderly. The SamenSpelen app, which facilitates pleasant and valuable contact through games, makes this happen. With the app, people can easily play games to stay in touch with each other.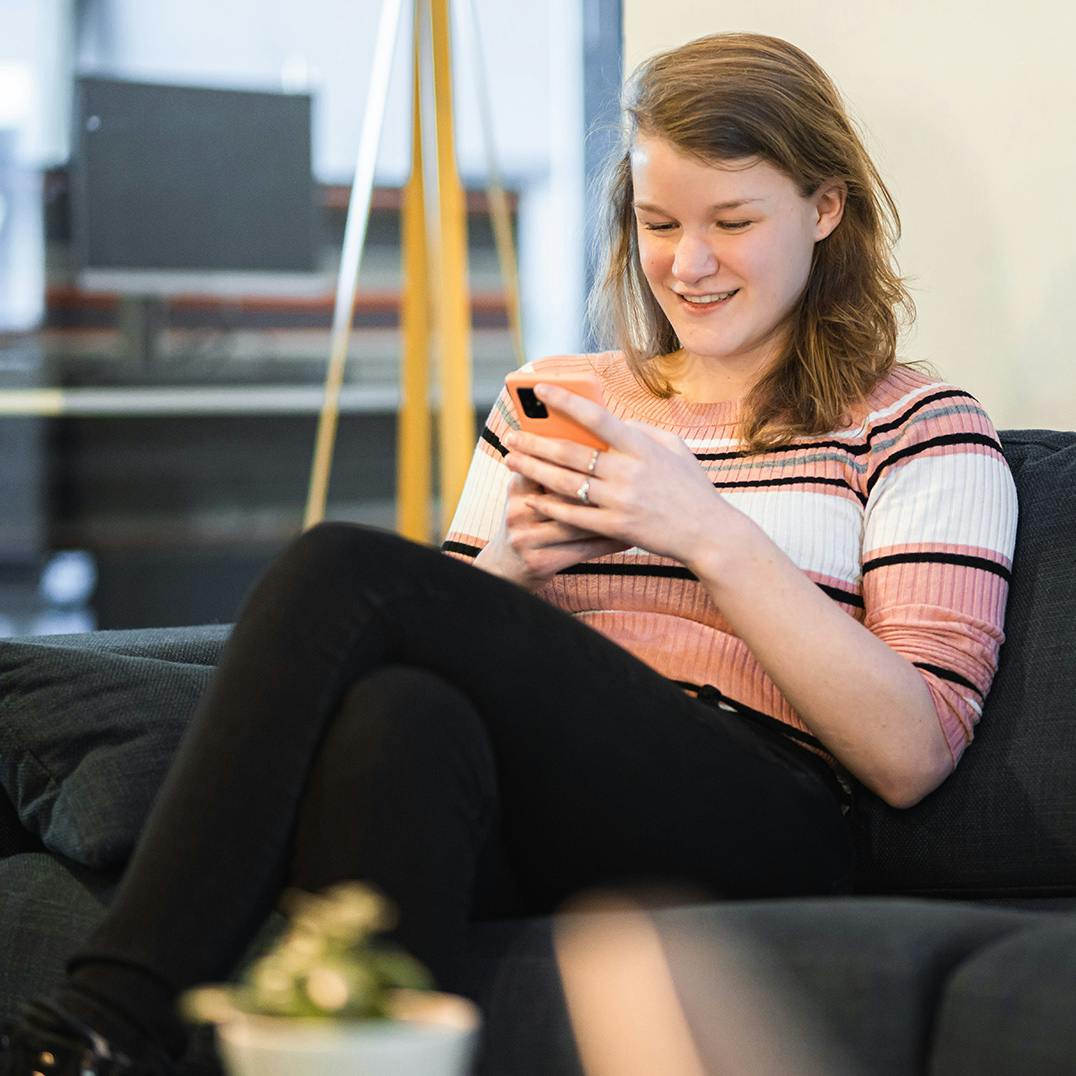 flutter app
Powerful app development with Flutter
For the development of the app the Google Flutter framework was used. This allows us to create a nice and stable app for both iOS and Android from just one codebase. Not only does this save development time, it also ensures a pleasant and nice user experience (UX) on both platforms. The app is developed in such a way that we can easily expand it. This allows our customer to quickly respond quickly to new insights or changing user wishes.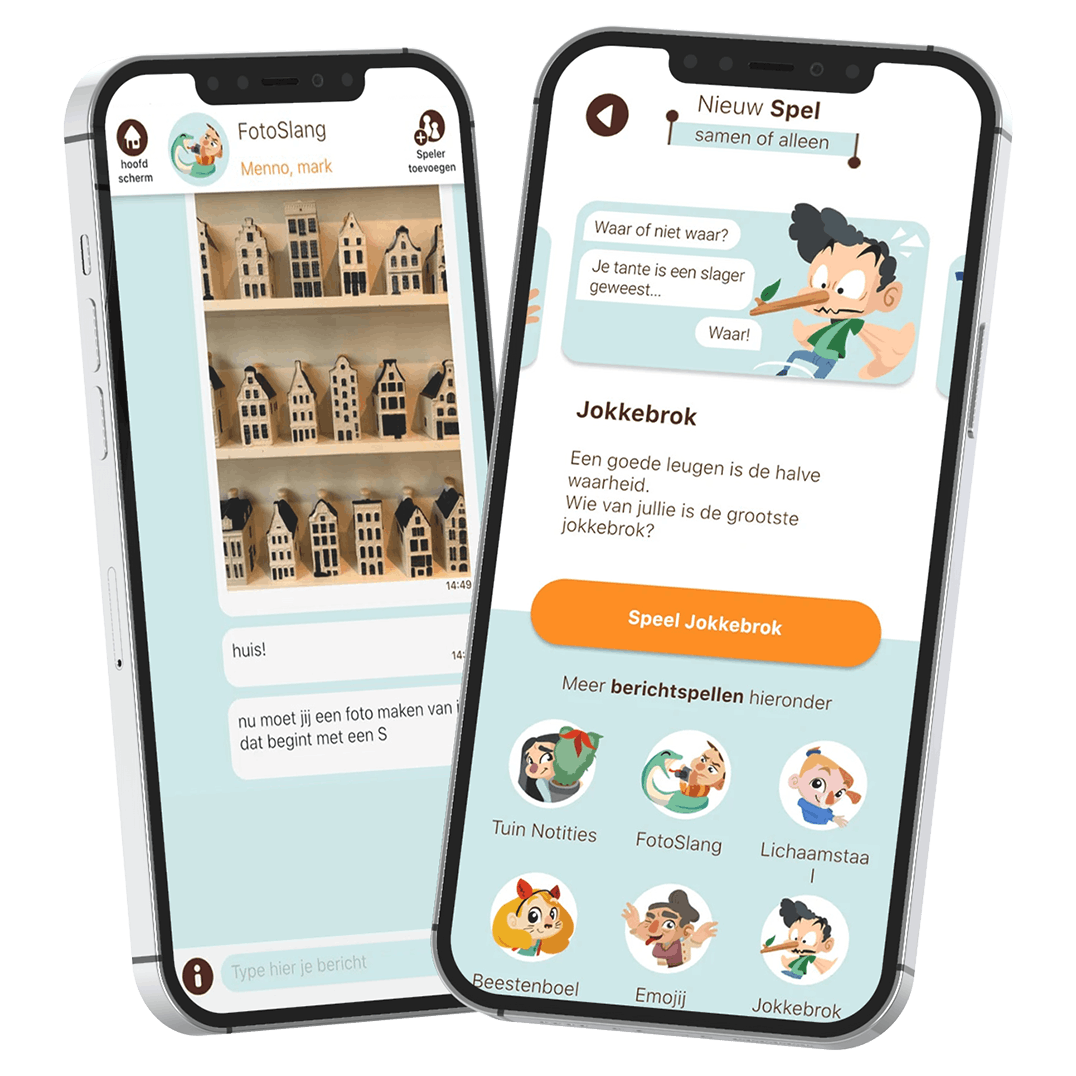 "
Working together with Dutch Coding Company is really working together. That was a good thing, because in our project Samen Spelen (translated: Playing Together), new things were discovered every week. DCC's iterative and flexible attitude helped enormously in finding and setting priorities. Nick is practically always available and developers Stijn and Tom think a lot about the realization (and realism) of proposed designs. Working together to play together. We did it, and hopefully we'll keep doing it!
"