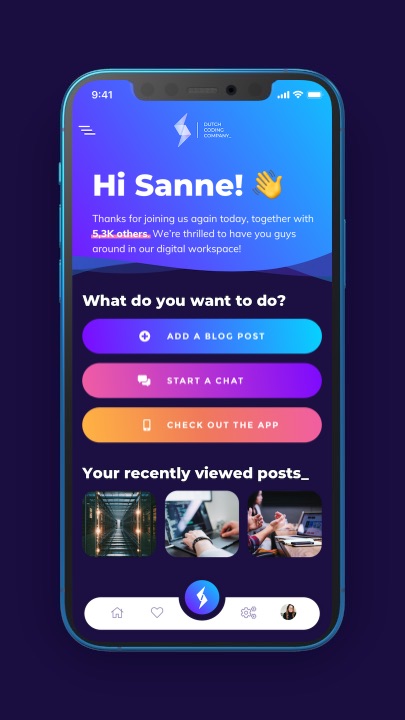 We digitize products and services for ambitious organisations. Complex issues are converted into user-friendly applications. As a team, we help you design, develop and maintain smooth web & app experiences. That's how you'll become market leader.
 
Sign up for our updates
We write about trends in digital, case studies, news, job openings and more.
By submitting this form you agree with the terms and conditions.