Slamstox is helping aspiring student-athletes around the world get sports-related scholarships in the United States. The process of arranging a fair is extensive, so many emails are sent between the athlete and Slamstox, which quickly becomes confusing. Slamstox wants to grow and that is why this way of working is no longer feasible. Moreover, email is not a widely used channel for the target group (high school students).
To create the best solution for this case, we first studied the business model and the target group of Slamstox. We then brainstormed several times, made sketches, and looked for the best solutions. The result has become a great app for the user that was integrated with a custom ERP system. The app allows the student to fill in all questions appealingly and easily. Slamstox gets a clear overview of the answers in their own ERP system, together with a dashboard in which the most important data is displayed.
Flutter app development
Flutter app development
Based on Google Flutter, we have developed an app that works with one codebase for both Android and iOS. This makes the code easier to maintain, resulting in faster development and less costs for the customer. The app allows the student-athlete to fill in all the necessary information step by step, from grade lists to university preferences. After that, a Slamstox employee reviews the submission and can approve it, so that the user can take the following steps. The user can also chat with his / her contact person, so that he or she can be better served.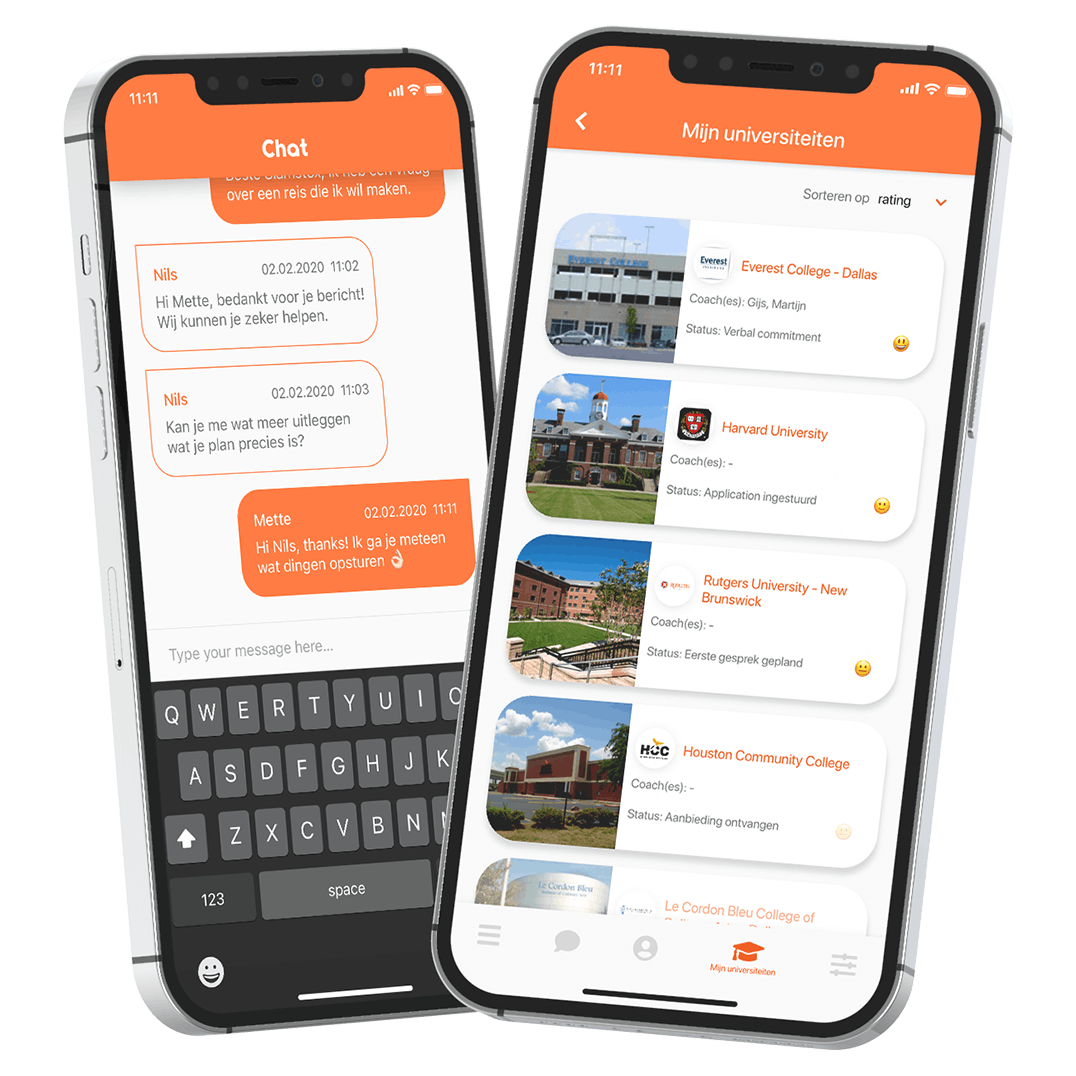 ERP system
Custom ERP system
The customized ERP system gives Slamstox an overview in which all users can be found. The Slamstox employees can view the latest submissions and chat messages in the system, so that they can help the user quickly and easily.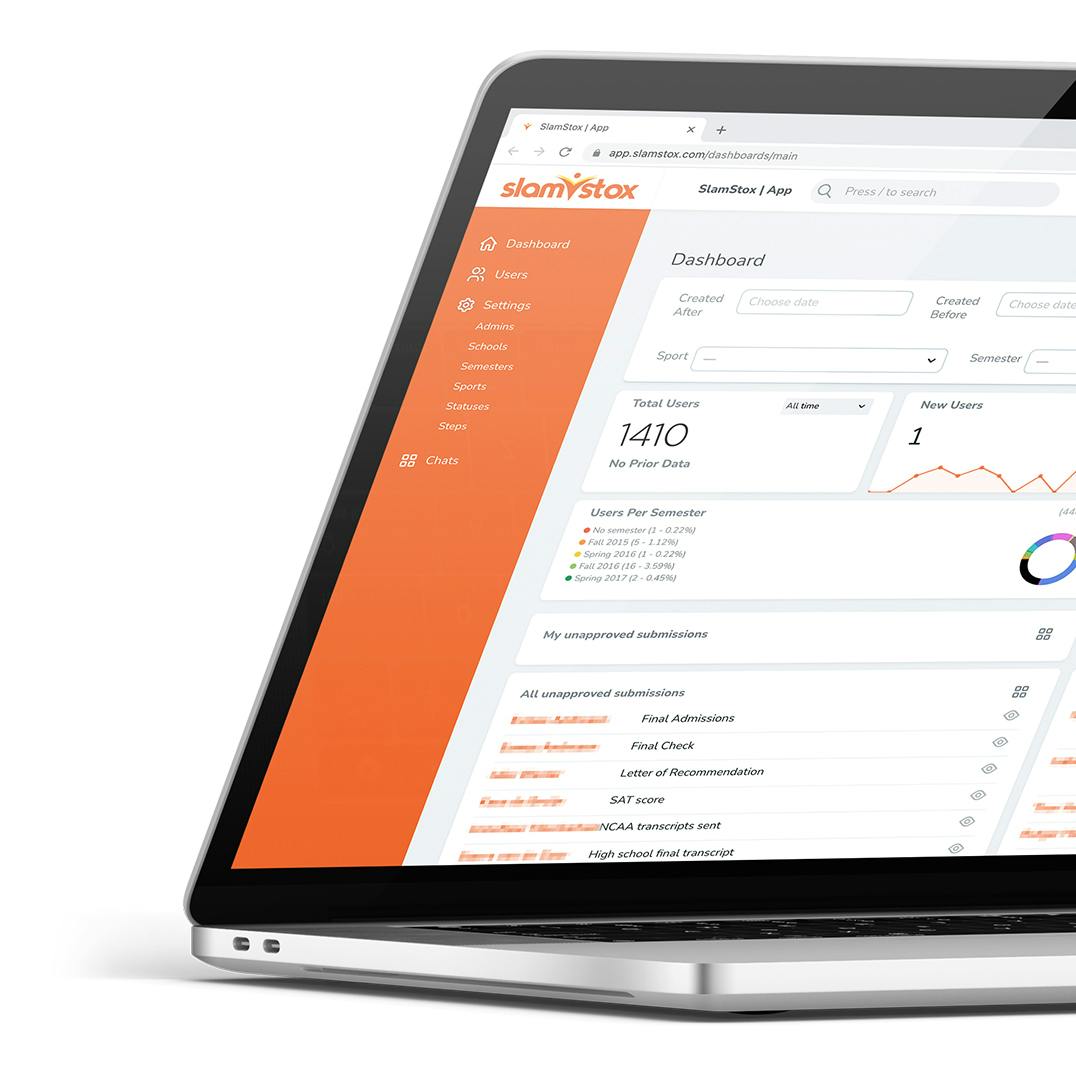 Dashboarding
Custom dashboard
A lot of focus has been placed on giving employees an overview and control over the process. For example, the admin can easily adjust the questions that users have to go through, let the user skip steps, or send them a welcome email. The app is dynamic, so that the employee can finetune the process.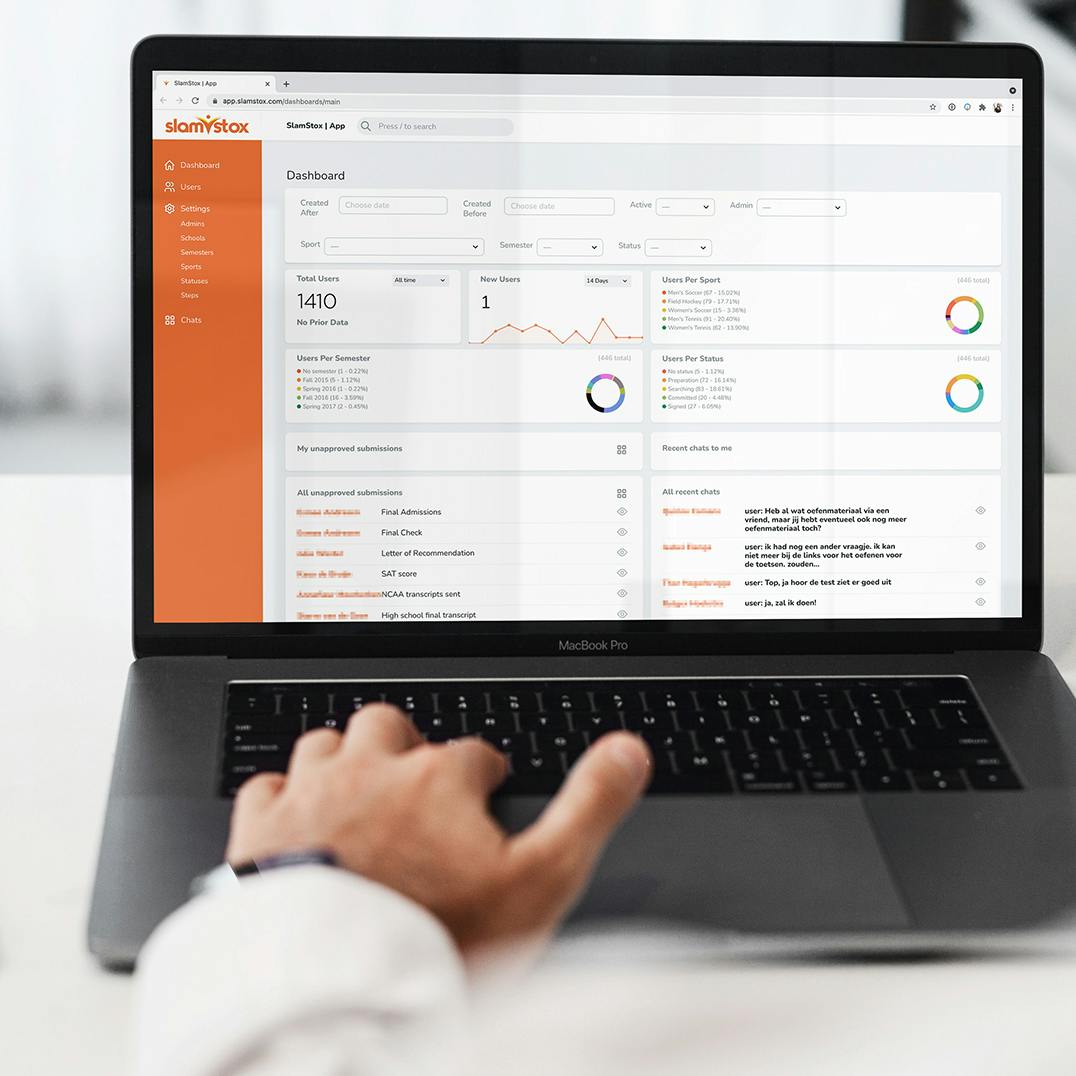 "
Dutch Coding Company has helped us very professionally from start to finish. We wanted to work with a young and dynamic company that is at the same time strong and efficient in terms of know-how. It was great how Dutch Coding Company understood our business model and our demand in a short time and managed to translate it into a suitable end result. We are very satisfied with the result from day 1 and it is nice to be in good contact for new developments and updates. The mutual communication went very smoothly and our questions were answered quickly and adequately.
"