The enterprise software Gripp is an all-in-one package in which SMEs can keep track of their relations & CRM, time registrations, quotations, sales and invoicing. Employees can register their own hours, view the project planning and to-do lists. Before Dutch Coding Company got involved, time registration was only possible from a desktop computer and hours could only be entered after work. Gripp asked us: How can we create a more efficient workflow for the user and ensure that the entire project administration can be updated and monitored in real time.
Together with the customer we analyzed the problem in a Design & Discovery process, which resulted in a Wireframe, a blueprint for a mobile application. We translated the Wireframes into a functional app, with a look-and-feel matching Gripp's corporate identity. Thanks to full integration with the existing software, users can log into the app with their existing accounts. This ensures consistent User Experience across all Gripp's products and makes it easy for users to switch to the app  A testing phase is critical when delivering a high-end product. We tested the app to full extent with Gripp's customers. With the feedback obtained from this we have been able to realize an ultimate user experience. It is a mobile application for timesheets, integrated into existing online software and connected to their own API.
UX Design
User Experience Design process
To get a clear view of what the app should look like and to determine how to create the best User Experience, we started by sketching Wireframes. These sketches are technical drawings of the app. This allows us to determine which functionalities are needed and where they should be located, without having to build a real app.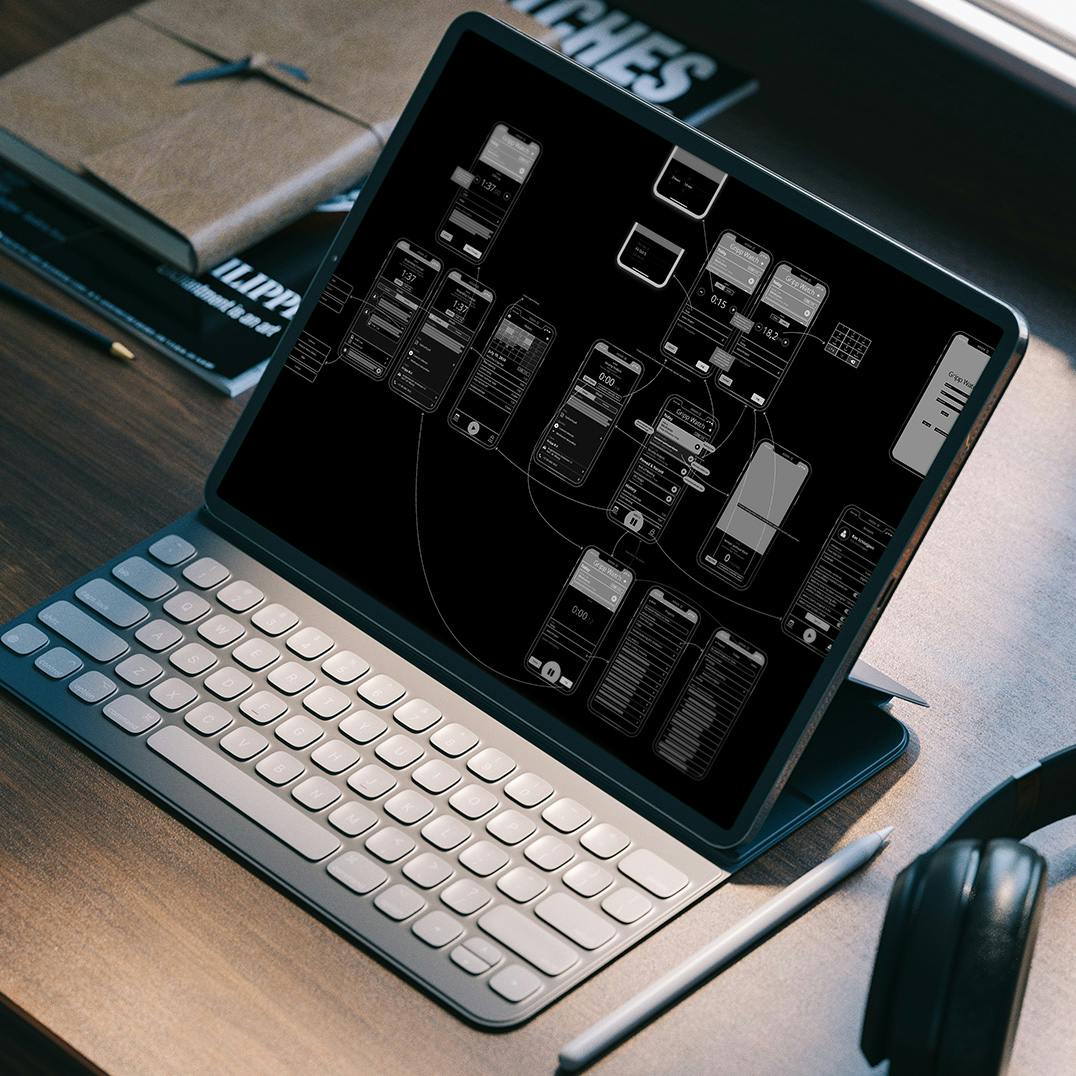 Flutter
High-speed app development in Google's Flutter
We have started developing the app based on the wireframes. The design is based on Gripp's corporate identity but slightly modernized. We used Google's Flutter to develop the app, which allowed us to quickly deliver an app for both iOS and Android. With Flutter the full Gripp experience was also provided through swift and stunning animations.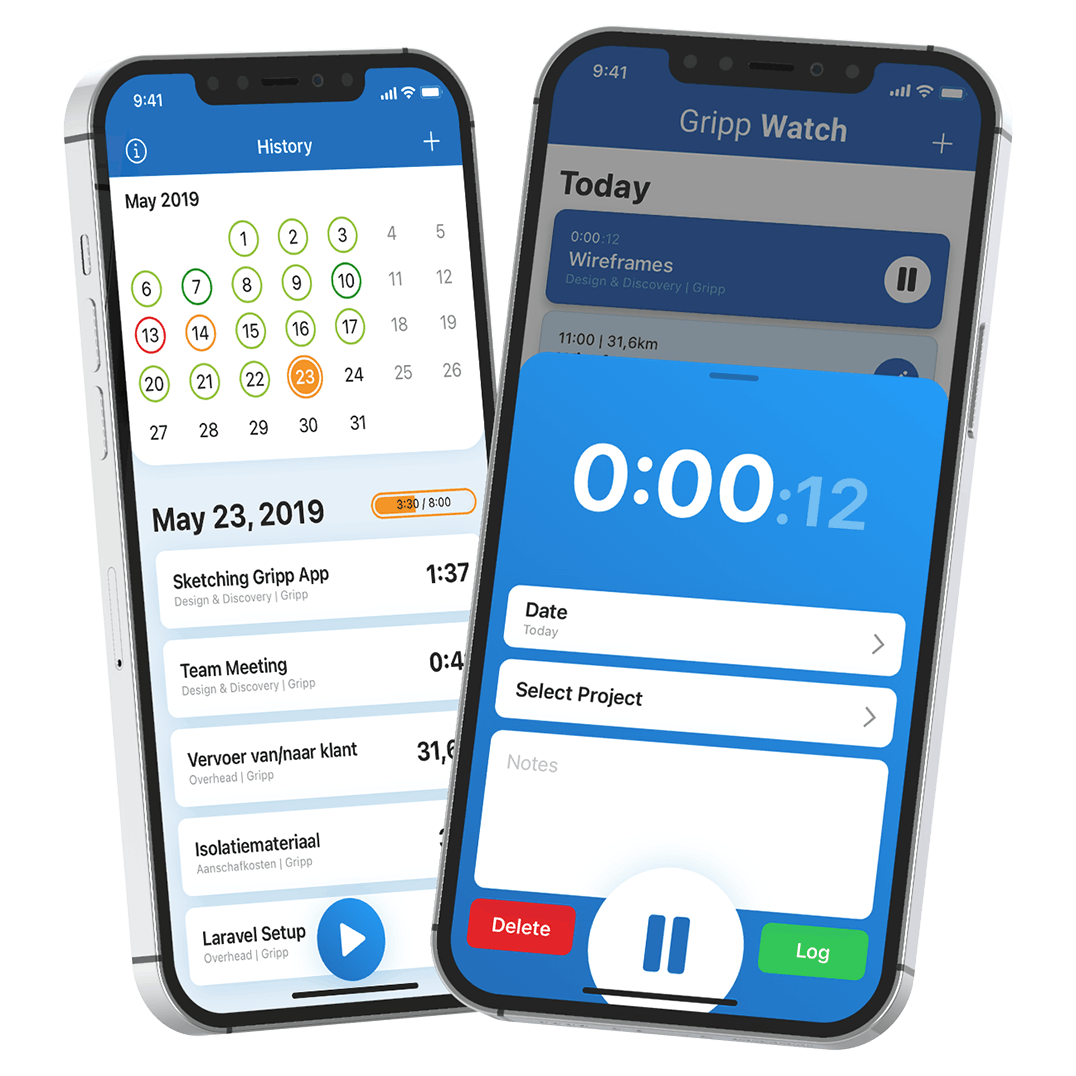 App Development
Fully integrated into existing software
The new Gripp app is fully integrated into Gripp's existing software. All Gripp customers can start using the app right away without any hassle.