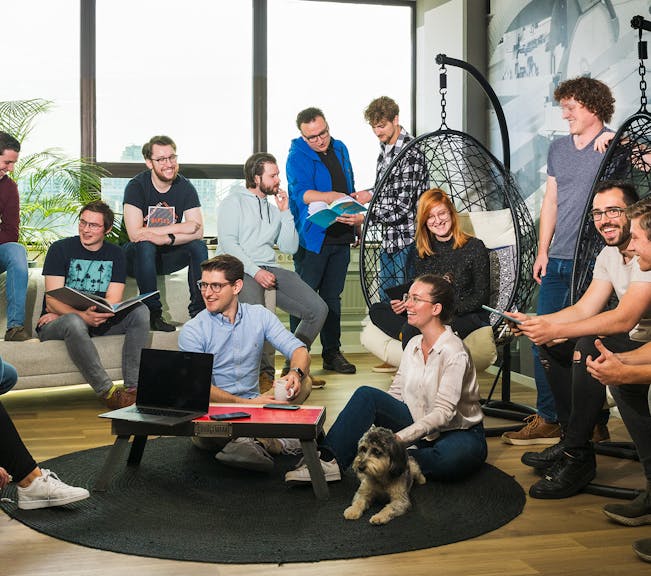 Your partner in software engineering?
Do you have a ground-breaking innovative idea for app development, web app development or platform development and would you like additional advice from a strategic partner with expertise in software engineering? We are the agency who thinks along and support you in determining your strategic objective and your idea. Not certain yet whether you want to have your app developed with React Native or Flutter Framework? With our expertise in software engineering, we can definitely provide you with our advice in what we think would fit best with your business case.
Before we get to work, we naturally want to get to know you and see if there is a natural connection. We therefore always invite you over for a nice cup of coffee. If we see possibilities during our first meet, to help you from idea to realization, we will check whether we have received enough information from you at that time to kickstart our collaboration. Sometimes it turns out that we require more input and will ask you to provide. Next to that we will also take a look at what we think will be a good starting point for take off.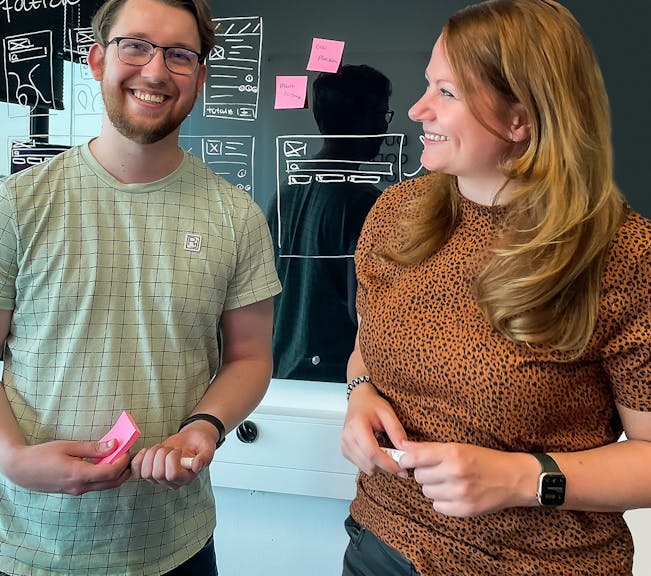 Let's work together!
After a written agreement on our proposal made for you, we will plan the implementation together with our team. What does this mean? Internally, we schedule our team members who will work on the project. As the project is running, we always keep the agreed milestones in mind to deliver a high-quality product. Throughout the entire process, our project manager ensures clear, transparent and frequent communication about progress and hours worked.